CAMINO DEL PEREZOSO


---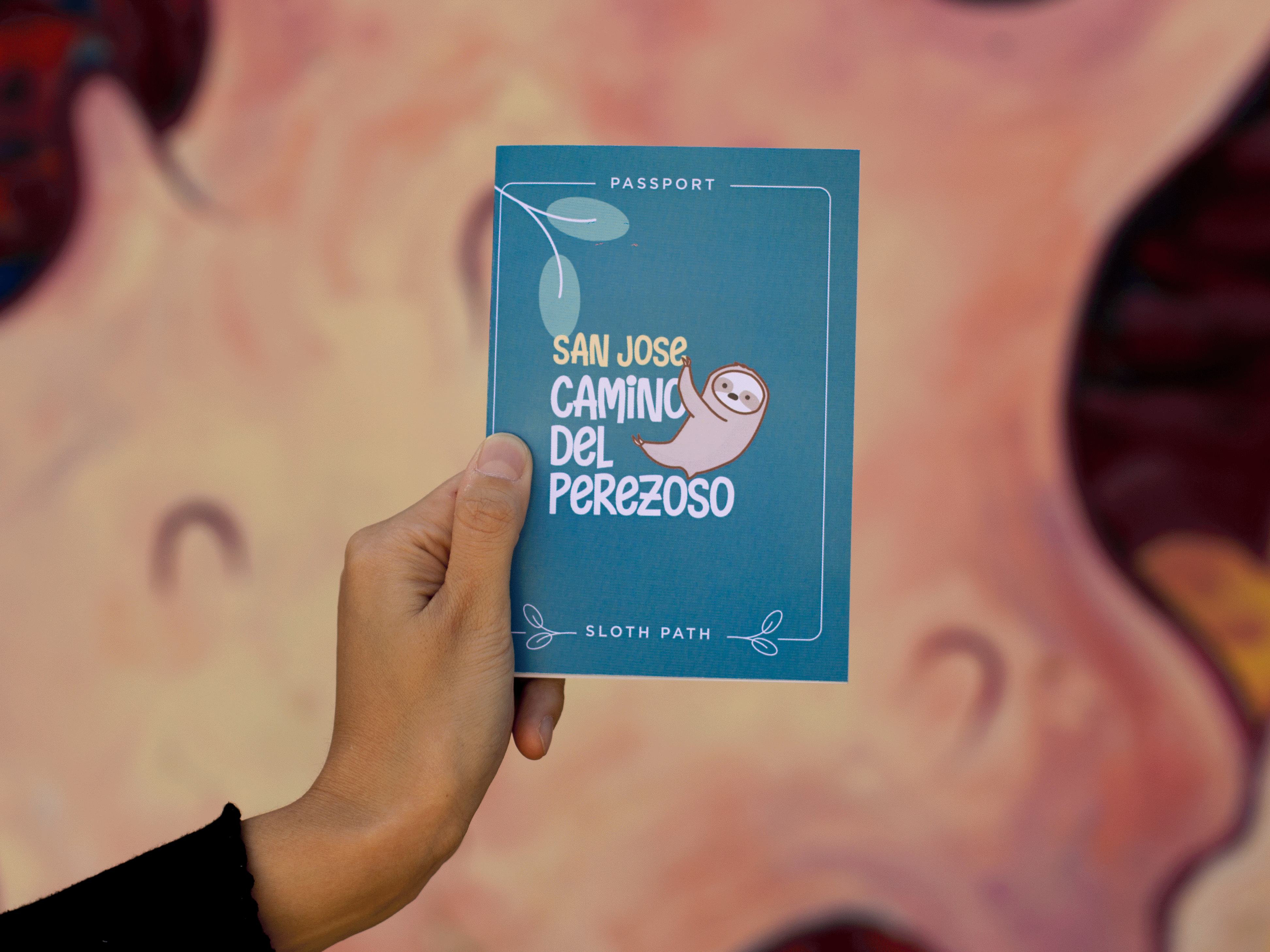 Camino del Perezoso (Sloth Path)
Oct 2020
My Role:
Research | In-depth interview | Concept | Concept Video & Imaging
Collaboration:
Herin Haramoto | Sammy Creeger | Nina Shenoy
Tools:
Adobe Illustrator, Adobe After Effects
Timeframe:
3
weeks
Awards:
'Camino del Perezoso'
is a
sustainable certification standard
that connects museums, gastronomical hubs, small businesses, and nature all together into a
connected network of paths
across the city of San Jose for tourists to explore.
San Jose – the capital of Costa Rica, is a city full of culture and nature. Unfortunately the city is currently seen as a bridge for tourists between natural attractions across the country; and not a destination.


'Camino del Perezoso' is our way of breaching this gap and make San Jose a living image of the Costa Rican identity of regenerative tourism, while still retaining its cultural and historical heritage.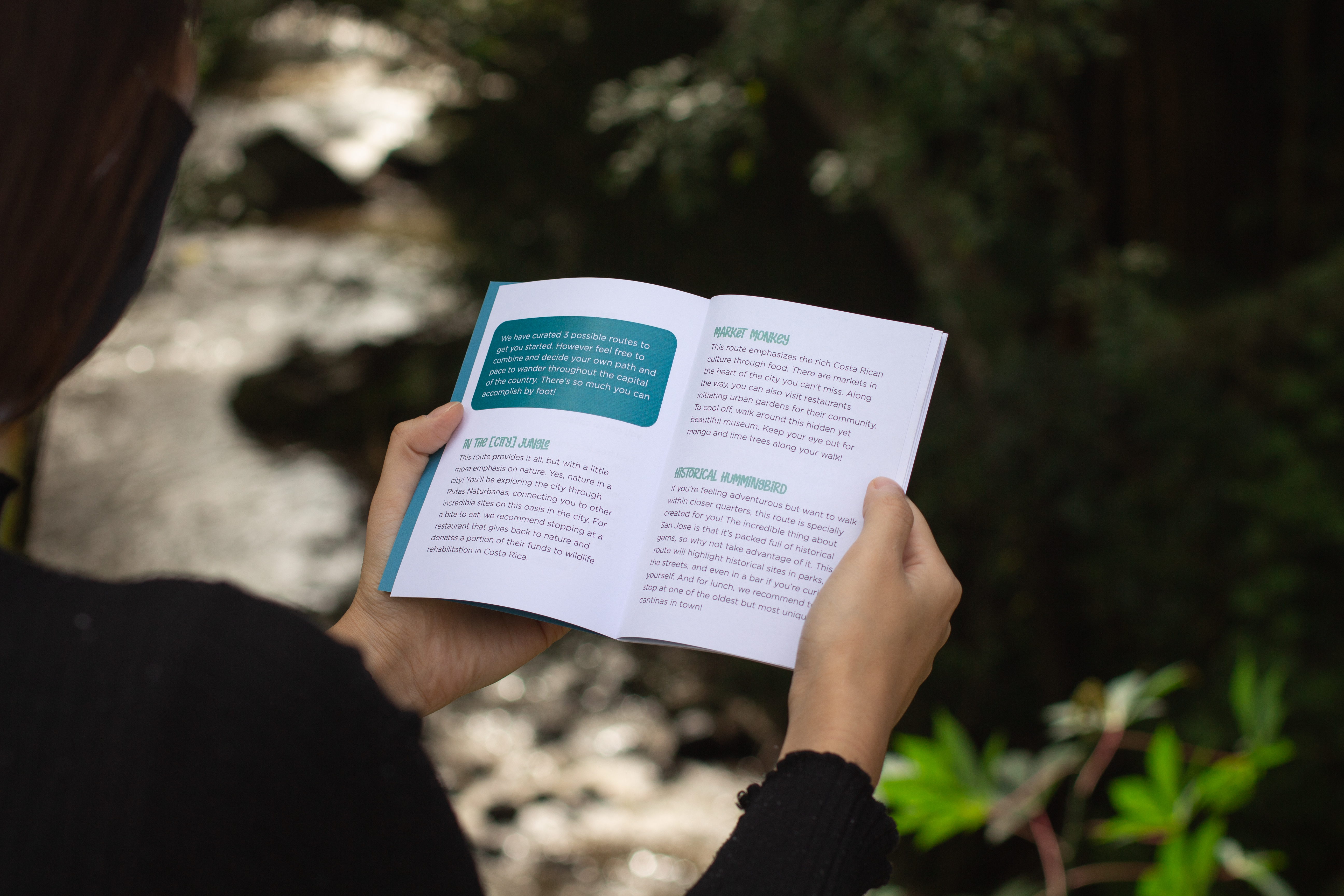 Tourists exploring the city can acquire the Sloth Passport at either a Camino Kiosk or at any certified sustainable business partners, identifiable with a sloth sticker.


The passports include a map with all of our certified partners and attractions of the city, all layed out in a series of recommended routes that provide the most complete and sustainable guide of San Jose.

Tourists can explore the city while visiting certified sustainable business. With each certified business or attraction they visit, they will receive a stamp in return. Once the tourists have collected at least five stamps, they can visit one of the kiosks either at the city center or at the airport, to receive one of the collectible pins as a memory of your time in the city.


While walking through the city, way finders will help guide the tourists along the recommended routes. Each certified business, will be recognizable by our Sloth Sticker outside of the entrance, signaling explorers that they can enjoy a certified sustainable adventure.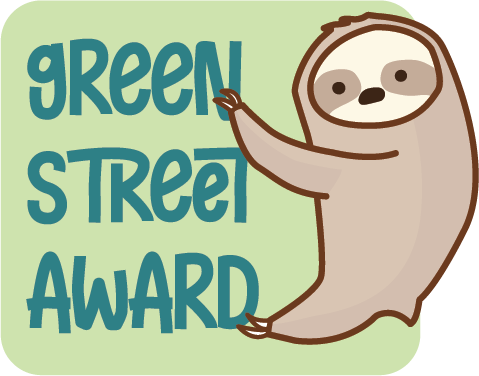 We have designed a variety of recommended routes for you to explore, each encompassing a combination of culture, art, nature and gastronomical experiences. You can combine and decide your own path and pace.

The Green Street Award is presented to the most clean and green streets of the city, encouraging businesses and citizens to work together as a community to clean and beautify their area. One street at a time, transforming San Jose as a role model for green cities across the world.

'Camino del Perezoso' was created in the timeframe of 3 weeks.

To have a real understanding of the current situation of national and international tourism in the capital of Costa Rica, we conducted 5 online in-depth interviews and 2 online co-creation workshops.

The interviewees were separated in two groups:

1) Costa Ricans
2) International tourists that have visited the city before.

For the first group, the user's age ranged varied from 20 to 33 years old and it was important that all of them lived outside of the city center, but in a 30 minutes drive radius from it.

The second group consisted of international tourists within the same age range, that had visited the city center before and were focused on sustainable tourism.

For these interviews, different probes were created including 'User Journey Mapping', 'Sacrificial Concepts', 'Cards Sorting', among others.


The Co-Creation Worshops were conducted with two urban planning experts, both specialized in promoting new sustainable ways of transportation and a re-activation of the citizen participation in San Jose.
From this research process we managed to extract three key insights that led us into the ideation and co-creation processes mentioned before. This three key insights where the following:


1)
Expectation

There's no clear offering enticing tourists to the city, which sets people up for either a pleasant surprise or a much greater disappointment.

2)
Green Identity

When people visit San Jose they often feel disassociated from the country's identity of sustainability and nature which pushes them to spend less time in the area.

3)
Infrastructure

Due to the current infrastructure, there are restrictions on how people traverse the city, limiting their relationship to the city.

After an ideation process, four concepts were created. These were allocated in an 'Impact x Viability Matrix' during our Co-Creation workshops. From the results of these two workshops and the research done before, we could develop and polish a final concept: Camino Del Perezoso