BANANA VORTISISM


---
Banana Vortisism
Mar 2020

Collaboration: Shin Ooi, Kosuke Machida
Tools: Runway ML

'Banana Vortisism' is a playful reinterpretation of the "Exquisite Corpse" method, that takes advantage of the current discrepancies of Machine Learning to create prompts of inspiration between machine and artists.


The method of "Exquisite Corpse" was created as a way of collectively assembling a collection of images or words. This game quickly became a way of generating collective art pieces and getting inspiration on the unexpected results of their collective thinking.


With Machine Learning technology advancing at an increasing rate, this technology still has discrepancies and gaps between its analysis and the expected results. We decided to use these discrepancies and to create a version of an Exquisite Corpse between artists and machine.
im2txt runway model classifying me as "a pair of scissor sitting on top of a table"

'Banana Vorticism' is a series of existing Runway models put together in a way that allows artists and uninspired creatives to scan anything in front of them, start a specific combination of Machine Learning processes and receive either text or images that could serve as inspiration for their artistic practices.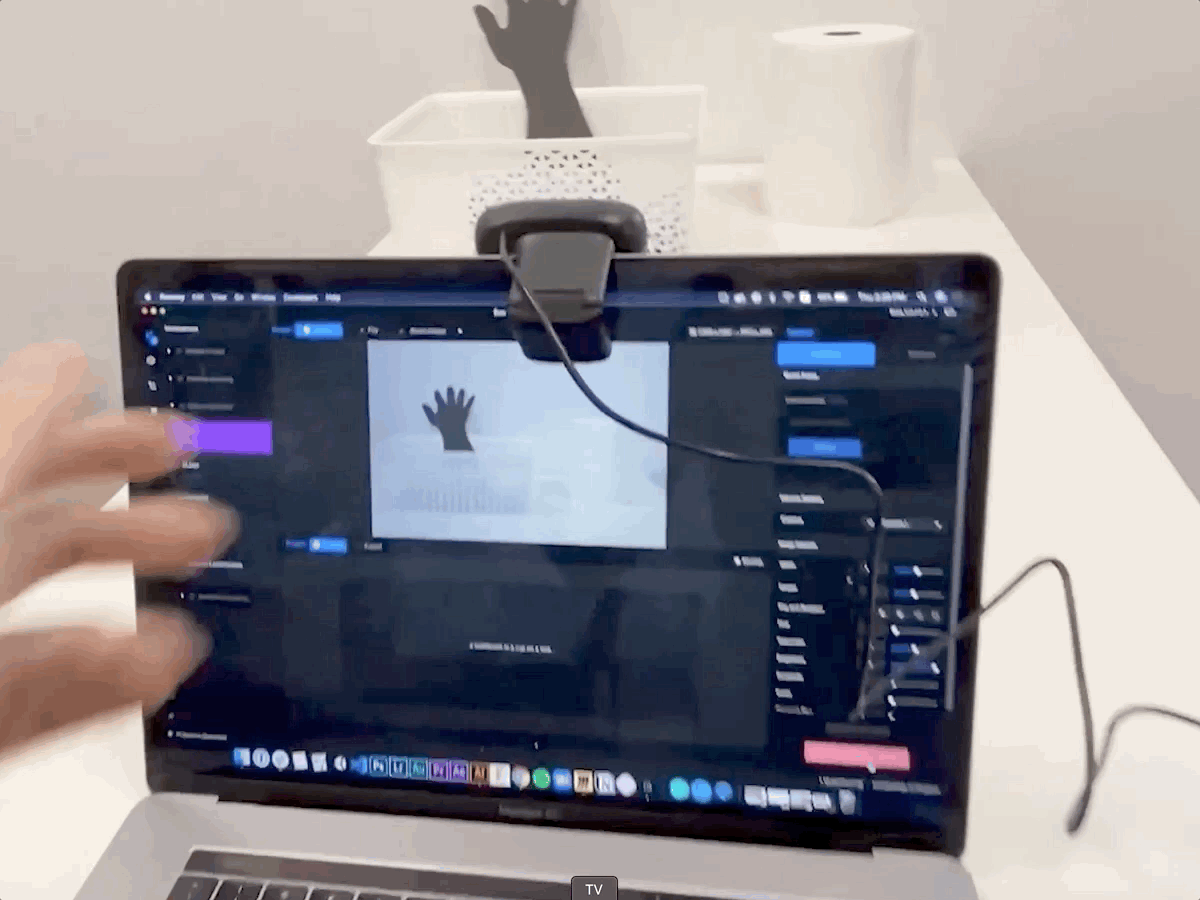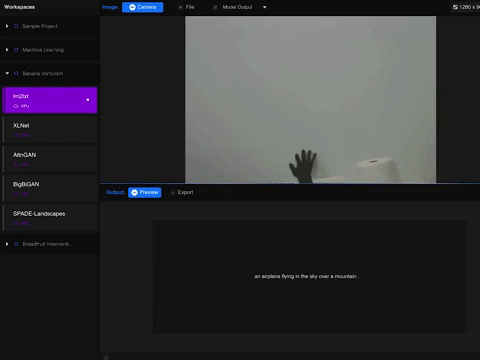 We put together three combinations of Runway models that very loosely determine the type of text and images to be generated. The user receives both the result for each ML model and the final result of the long succesion of ML models that were put together in a sequence.


1st:

---

*camera input
↓
img2txt
↓
XLNet
↓
AttnGAN
↓
BigBigGAN
↓
SPADE-Landscapes
↓
*picture

2nd:

---

*camera input
↓
XLNet
↓
AttnGAN
↓
TRANSFORMER XL
↓
*text

3rd:

---

*camera input
↓
img2txt
↓
AttnGAN
↓
BigBigGAN
↓
BigBigGAN
↓
BigBigGAN
↓
*picture


Desired results are not guaranteed


Results from our experimentations and play with Banana Vortisism:
---

"An airplane flying in the sky over a mountain does not have any other pilot on board, so the pilot had to fly above the mountain from his own seat. The hill was already high enough for. apassenger in his car to navigate it from the fron seat. Once above, the pilot chose to walk back down the hill. Eventually, the car was unable to navigate the hill back. The airplane this returned to its plane with the passenger in the back seat. The flight ended in a real estatate search. The same way in 1928 the pilot took off from the mointain without one of his pilots"


---

"A man laying on top of a bed in a room had eaten something whcih he could not remember. He told a young man that he needed to read to him. His young man cannot understand"


---
---

"It is a truth auniversally acknowledged, that a single man in possession of a good fortune must be in want of a wife and companion and means of support. It is a true fact that a single man can be set up in a romantic relationship, where the star of the play is a young woman for whom the scene is all the more romantic. A single man knows he needs a wife, but does not want her. A single man can meet someone who offers his wife a sexual con- not always the biggest deal. A single man, in fact, can marry his best friend, or a wife."


---

"A black and white photo of a person holding a cellphone in front of a white police car. This is the same person in the photo above. The following person in this photo is probably the same person in the photo above. The person is in front of a police car in front of a black SUV. If you could have tried to draw a photo of an anonymous person in front of a white car"



---